About Northwest Christian Childcare Center
Learn more about our mission, our campus, and some of the benefits of choosing our programs.
Family Driven. Compassionate Care. Ministry Oriented.
Our mission is to join with families to provide quality care for children that is life-applicable, interactive, creative, and tailored to each age group in daily activities and curriculum in an environment that is both fun and safe. We are dedicated to providing excellent care that is truly relational and strive to teach the qualities of a "servant heart."
Northwest Christian Childcare Center has been providing children and families with childcare programs they can trust since 1981. We strive to have each child receive the attention and care they deserve. Because we hire staff who share the NWCCC passion for teaching, learning, and growing, we have a long-term team who stay year after year, still excited about what they do.
We are committed to providing the best possible care for your family and believe caring for children is a special privilege. It is our desire to guide and nurture each child by providing social, emotional, physical, intellectual, and spiritual learning experiences. We want to encourage your child to reach their God-given potential. It is our prayer that your child will be surrounded by Christian love.
We are a Christian-based childcare center, and we make learning fun. With chapel time, Bible stories, and music we are teaching your children lessons that will stay with them throughout their entire lives. In addition to these programs, we use the Creative Curriculum in all Toddler and Preschool classrooms. With a curriculum specialist on site, we are able to ensure that we are going above and beyond standard curriculum guidelines while providing an atmosphere where each child feels welcome, safe, and excited about learning.
While we teach and care for your children, we believe that your family is a fundamental aspect of your child's life. In this way, we make a point to create a family atmosphere, doing everything we can to meet each family's needs on an individual basis whenever possible. With a ministry focus, we are always here for our children and their families.
Northwest Christian Childcare Center is a privately owned and operated non-profit childcare center. The childcare center is licensed by the Ohio Department of Job and Family Services. We are approved to operate legally as a childcare center, preschool, after school care, and summer day camp (school-age) program.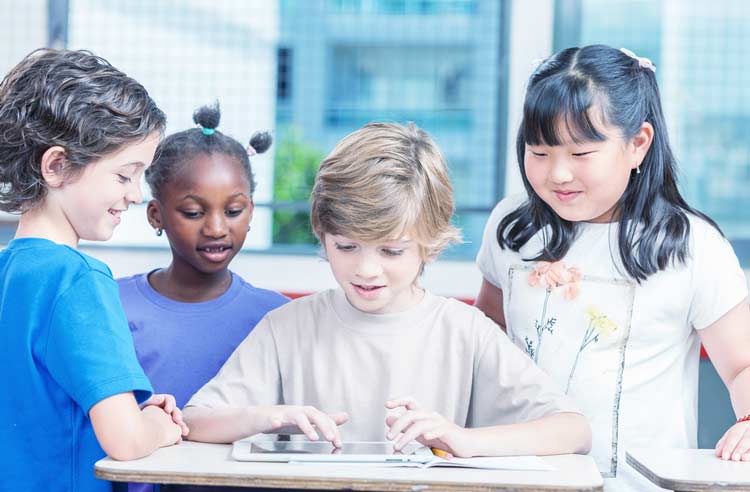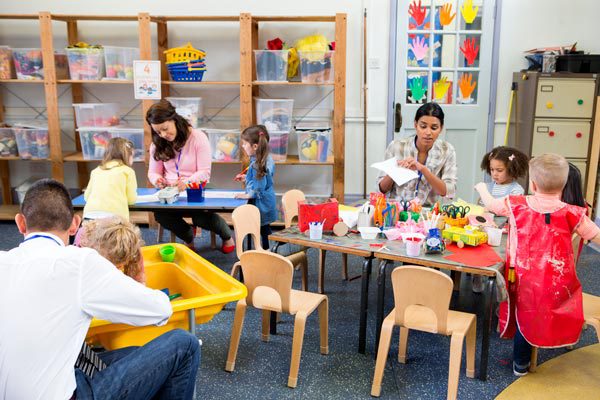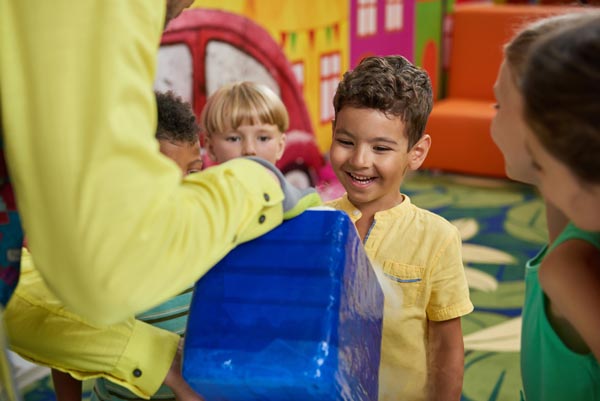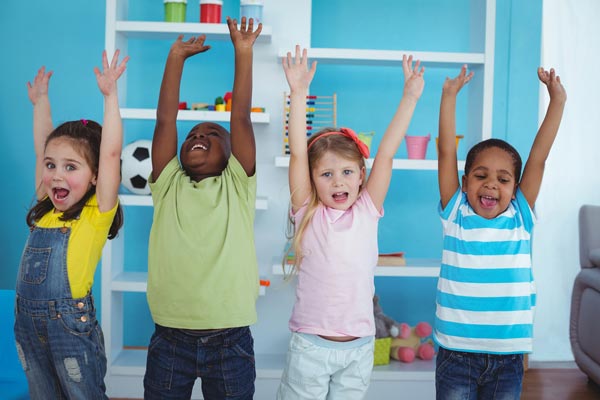 Northwest Christian Childcare Center is located on a beautiful 12-acre property, offering an updated building and sprawling outdoor setting.
Some of our outdoor property highlights include:
Naturally shaded playgrounds
Turfed playground for Infants and Toddlers
Large fields for outdoor games and activities
Garden areas
Creek
Splash Pad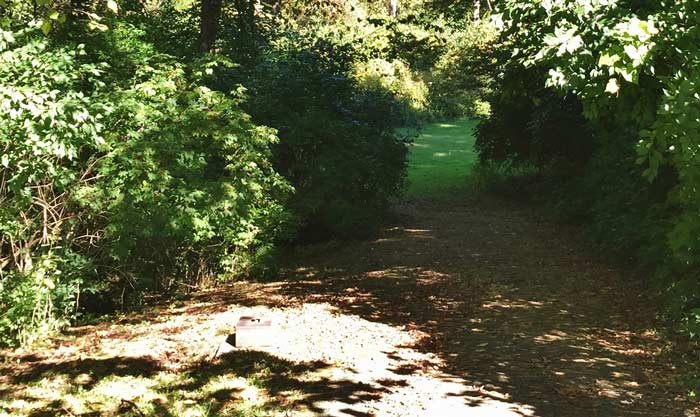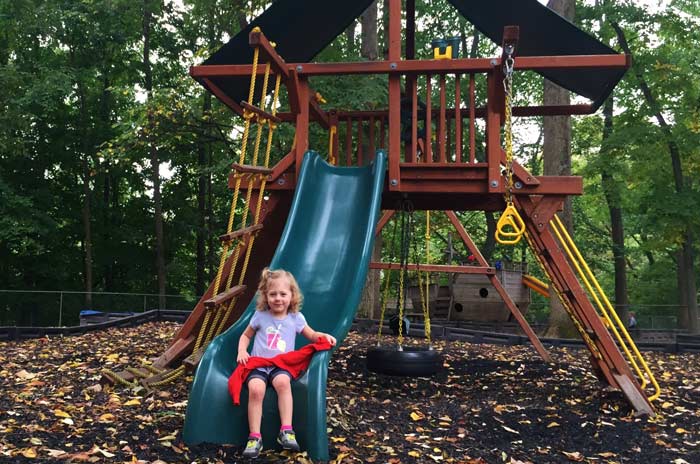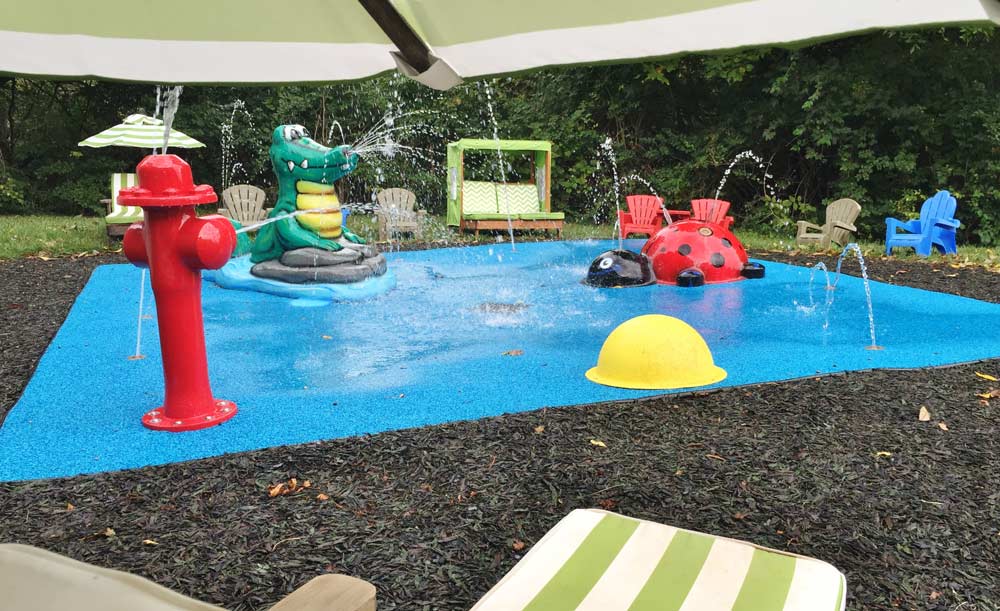 Our Kitchen Manager leads an introductory cooking course for our Pre-K students. These children are learning safe food practices as well as tasting various recipes. We hope to awaken the Little Foodie in your child and make some delicious dishes.
Some Sample Recipes
Fresh Tomato Salsa
Ingredients:
1 medium or large tomato
¼ of a red onion
¼ of a green bell pepper
1 lime
¼ cup of cilantro
Salt and Pepper to taste
Dice your tomato, red onion, and green bell pepper into small diced pieces. Place in medium mixing bowl. Finely chop the cilantro and add to salsa mixture. Add the juice of half of a lime. Season with a pinch of salt and pepper. Mix all ingredients together and enjoy! *Jalapeno can be substituted for green bell pepper for more spice.*
SunButter Powerballs
Ingredients:
¼ cup of Sunbutter
¼ cup of honey
¼ cup of craisins
¼ cup of mini-M&Ms
1 cup of rolled oats
In a medium mixing bowl combine all ingredients. Form powerballs with small cookie scoop. (A spoon will work just fine just roll them in the palms of your gloved hands.) Refrigerate for at least 30 minutes and enjoy.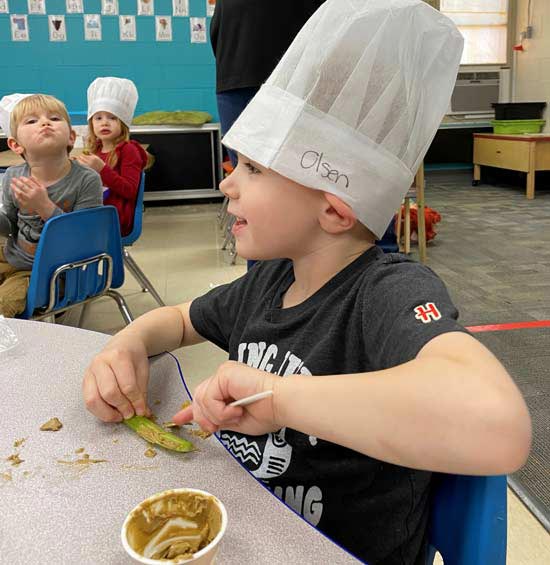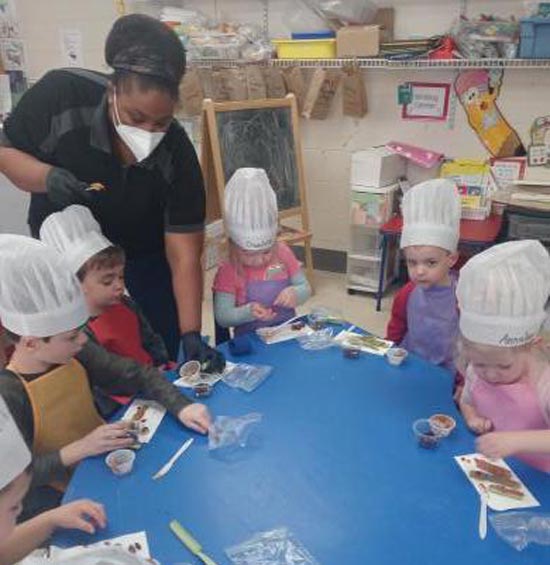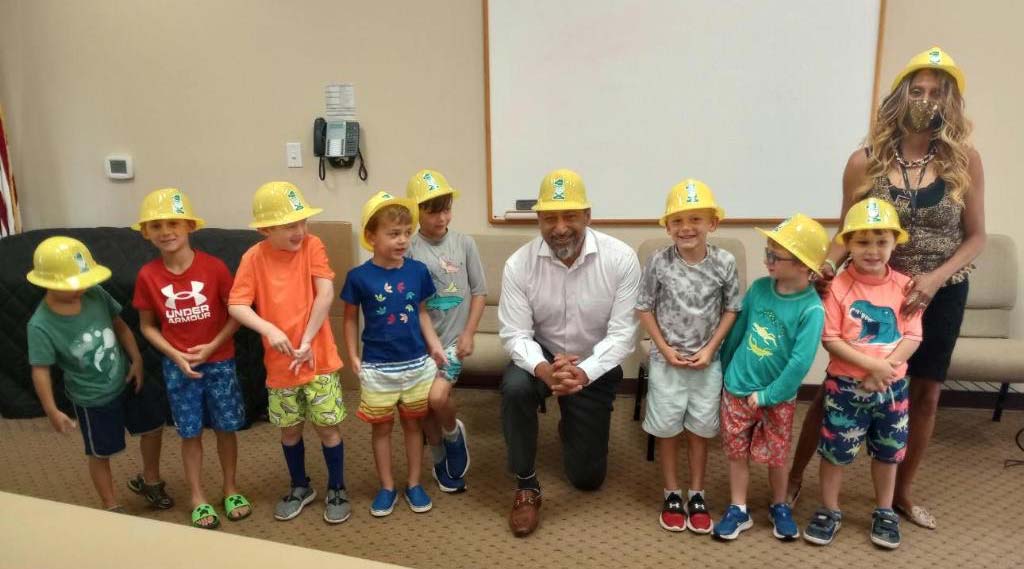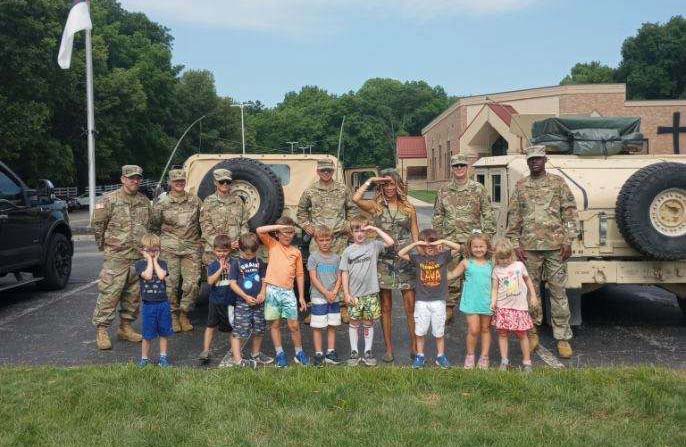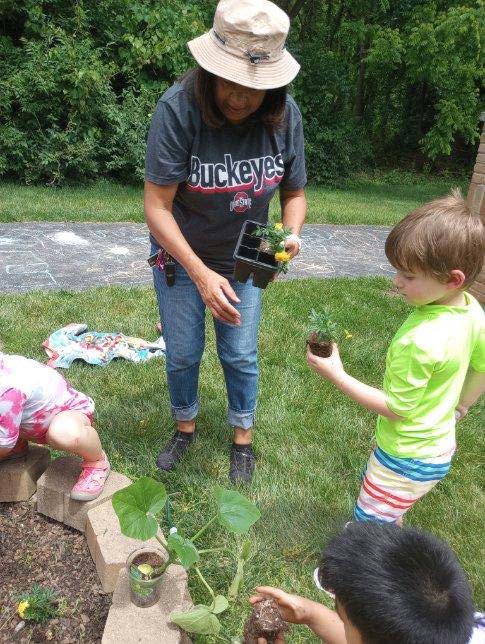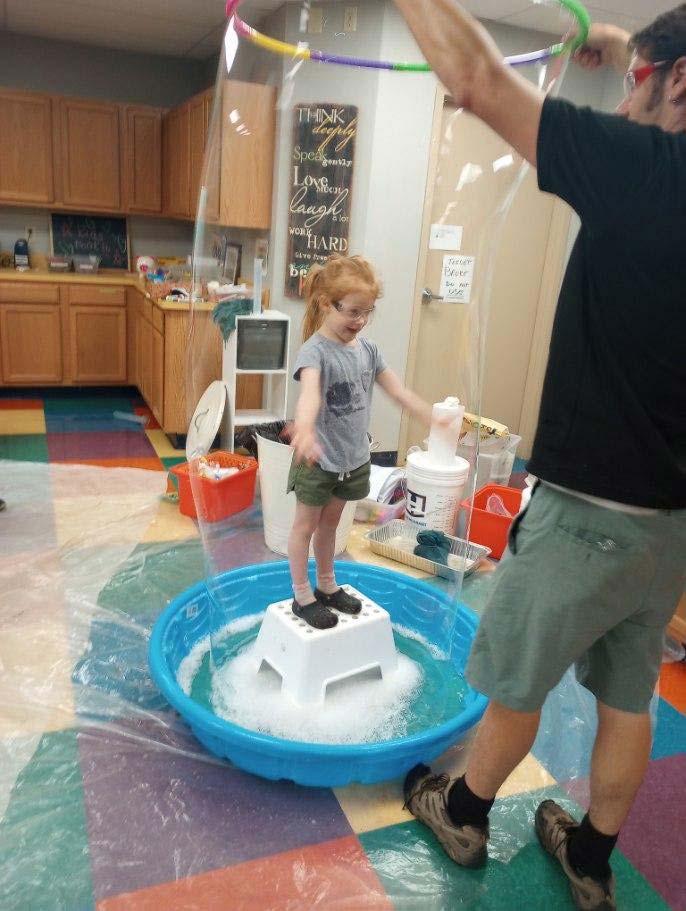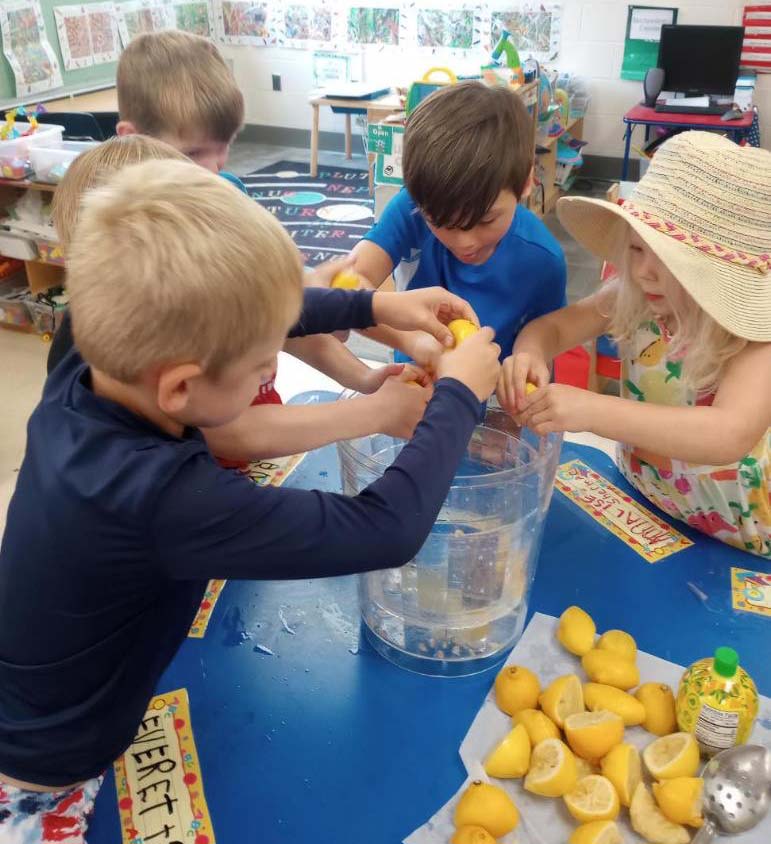 Our Community Involvement
Northwest Christian Childcare Center partners with Northwest Church of the Nazarene to provide fun family events for our childcare and church families. We firmly believe in the power of community, and our atmosphere reflects that. We are involved in and host a variety of events, which include:
Easter Egg Hunt
Muffins with Mom
Donuts with Dad
Summer Day Camp Festival
Trunk-or-Treat
Thanksgiving Feast
Pictures with Santa
Annual Preschool Christmas Program
Preschool Graduation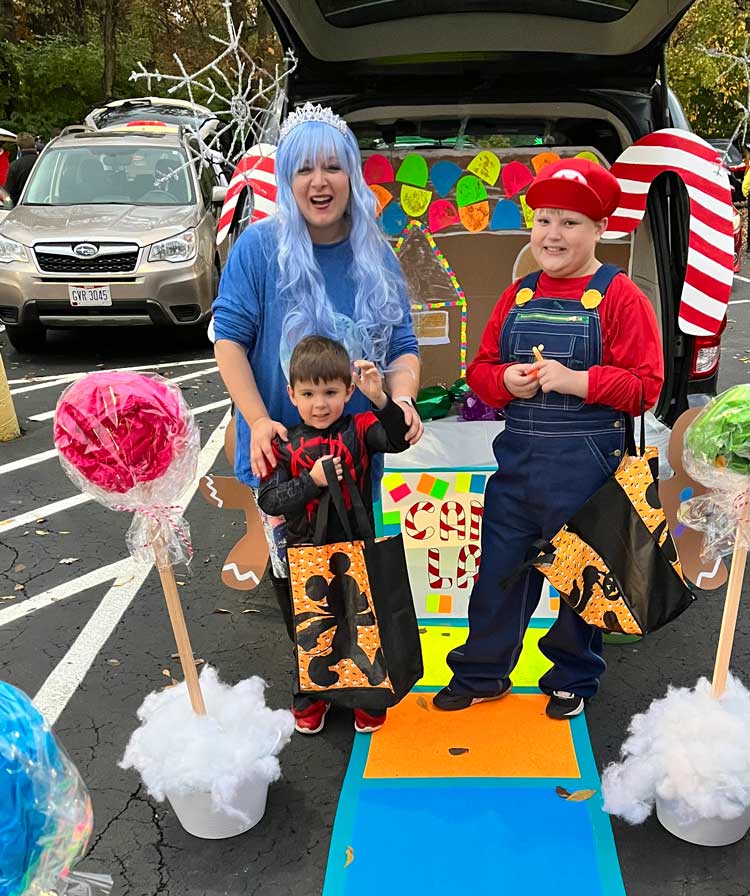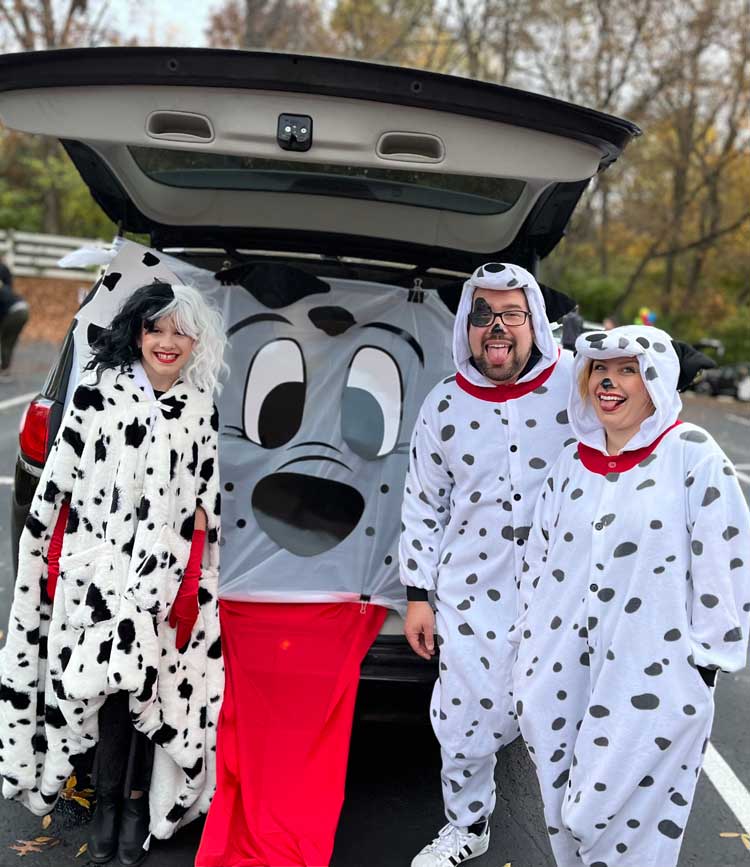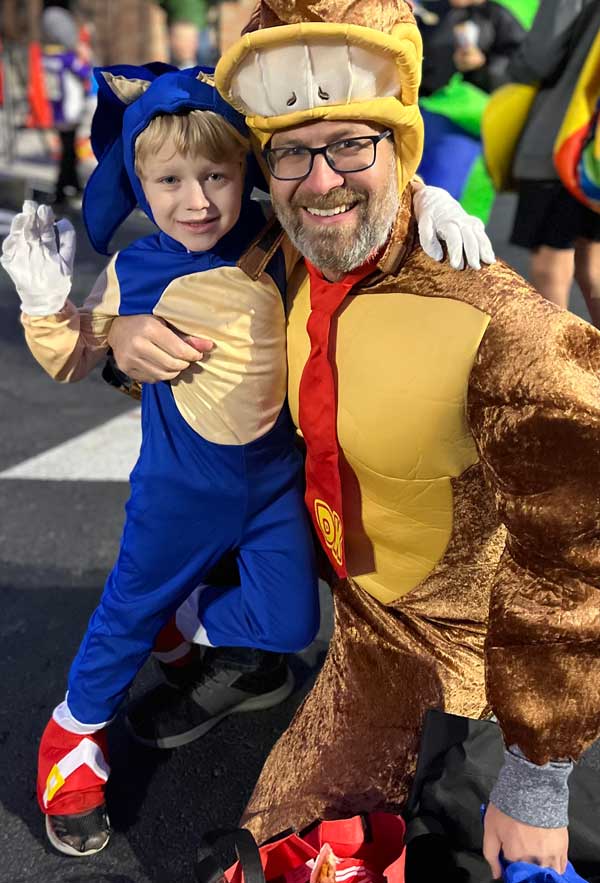 What Parents and Guardians Are Saying
Don't take it from us—learn about our program through the words of over 30 years of happy parents and successful children. Read our testimonials, stories and find out why we are Columbus' choice for their daycare center. Check them out below.
Words cannot express how thankful we are for all the years of loving care and education for our children. Over the past 7.5 years NWCCC has become a part of our family. You have helped our children grow and helped us as parents to guide our growing family with love and grace. You helped our children learn to talk, walk, use the potty, and be kind and loving people. We could not have done this without you and are blessed to have had you in our family. We are forever grateful.

NWCCC has been a special place for our family. From the first day, all of the staff have been extremely welcoming and supportive. They take time to build relationships with our children and effectively communicate any needs they may have. The teachers create engaging and developmentally appropriate lessons and activities. They understand the importance of children and their varying needs and strive to meet them. They have provided our children with a loving and supportive environment that fosters independence and growth. Our children have a positive outlook on learning and school because of this. NWCCC is a very special place and our family has been extremely fortunate to be a part of their wonderful community.

I wanted to thank you all so much. I was so scared and at the end of my rope with my son's behavioral issues but I felt God was leading me to take a chance on your school. It has exceeded my expectations. I felt so much peace while he was in your care because I knew it was a door God had opened. We will miss you guys so much and are truly grateful for having the opportunity to be enrolled there. Sending my child there was truly a life changing experience that we will treasure forever.

The Wilson family below had seven children that all attended NWCCC. Some of them have come back to work here and now their grandchildren are coming back. Courtney is expecting her first child and recently called to put her baby on the waiting list. In Courtney Ross's  words, "Why would I put my baby anywhere else?  It is a no-brainer!"

I wanted to take a moment to express my thanks and appreciation for NWCCC. Trusting someone else to care for your child is not an easy task. NWCCC came as a recommendation from another family and we have been blessed to have found a facility with teachers that truly care for our son (and our entire family, for that matter).  When I drop off our son in the morning I can go to work and be confident that he receiving not only great care, but having fun and learning too. We are watching him say new words, sing new songs, and mature every day in large part thanks to the activities put together by the Ducks' teachers. I appreciate the detailed reports and the open dialogue that we have at the end of each day. My heart is full knowing that he smiles on his way in to school and frowns leaving because he loves it! Being a teacher to a room full of growing toddlers is a tough job and the NWCCC teachers do well with smiles and lots of love. Thank you for all that NWCCC and the Ducks do daily for our son and will soon do for Baby No. 2!

I was leaving the daycare after dropping off my daughter this morning and I saw the cute hearts in the Guppies window with the kids' faces on them. It reminded me that I never said anything about what an amazing environment that is created for those kids. Don't get me wrong, I like the current classroom my daughter is in, it is great, and I LOVED the Cherub room too, but there is just something special that I think Yoha does in her spare time at home, I will cherish my daughter's Christmas ornament forever. I just want to make sure people know about all she does.

What a wonderful place, with loving and caring staff! Both of my children attend and love it here. It gives me peace of mind to know that they are well cared for.

My son went there for preschool and for several summers at Camp Hosanna. Now, one of my grandkids is going and doing well. Can't speak highly enough of the program!

We have two children at NWCCC—one is three and a half years and the other is seven years old. My oldest goes to camp and will start in the after school care program this year. Both boys have loved it, and my oldest was well prepared for kindergarten. Northwest Christian Childcare staff are wonderful and have literally become family. Many staff who were there with our first child are still there. Also, my boys both have severe food allergies and NWCCC has dealt with this seamlessly and has never made us think or feel their allergies were burdensome. You will not regret becoming part of the NWCCC family!

Vince looks forward to coming to camp every day and just yesterday he asked if he could come next summer. That speaks a lot for the staff! He is also already planning to be a [camp] team leader at some point. I think it's so precious that he has been having an incredibly fun summer!

Best childcare in Columbus!!! Love the staff!

When we first visited Northwest Christian Child Care before Logan was born, a mother stopped us in the lobby and told us if we came here, it would be the best decision we would ever make. And she was right! I would give the same advice to any parent about Northwest. I learned so much as a new parent rom the staff. They cared about my child and his future. Logan left last year well prepared for kindergarten and for life!! The memories and friendships we made we will cherish forever. Looking forward to our first summer day camp this year!
Contact Us For More Information
If you are interested in childcare or you would simply like to inquire more information about our services, please fill out the short form below and we will get in touch with you as soon as possible.
Don't feel like filling out the form? Give us a call at 614-451-4412.
Our Location
Northwest Christian Childcare Center
5707 Olentangy River Road
Columbus, OH 43235
Phone: 614-451-4412
Email: info@northwestchurch.org