Summer Day Camp: CAMP HOSANNA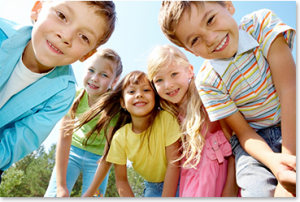 Summer Day Camp Information
Camp Hosanna is a summer ministry of Northwest Christian Childcare for school-age children K-6th grade. Camp runs for 11 weeks in the summer. It is an exciting day camp which offers two field trips each week, swimming three days a week and chapel three times a week.
We have a new camp director this year and her name is Ms. Lee!
Ms. Lee has been with NWCCC since 2016 working as a preschool teacher and she comes to us with 14 years of prior summer camp experience!  Click HERE to read Ms. Lee's bio.   Click HERE for Ms. Lee's personal invitation video to your family! 
Mr. Mekye will be working alongside Ms. Lee as our assistant director.  Together, he and Ms. Lee will be working with and overseeing each set of camp counselors for the Blue, Red, Yellow and Green rooms.  It's going to be a great year!
New for 2019…we will have activity camps within Camp Hosanna…Junior Naturalist, Green Gardeners, Fort Sports Club, Art in the Park, and Bible Talk!  We will also have activities including 3-D printing, archery, book club, ceramics*, chapel, cooking, claymation, dance, drama, drawing, hiking, journalism, photography, robots, ropes course*, swimming and swim instruction, survival skills, water games, yoga, Zip Zone*, and a new and improved lunch menu!     (*denotes activities with an age requirement of 8 and older)
Field trips are being finalized and details will be posted to the website as soon as possible.  There will be some new field trips this year!
LIKE US on our Camp Hosanna 2019 Facebook page…and you will automatically be entered into a drawing on the first day of camp for a  $100 tuition credit!  CLICK HERE
Registration Information
CLICK  HERE TO REGISTER FOR SUMMER DAY CAMP
Once you are registered for camp, you will be invited join our Camp Hosanna 2019 private Facebook group where you will be able to communicate with other families (not required).  Our camp is full almost every year and this year is sure to be even busier…Secure your spot early!
If you would like more information on Camp Hosanna, please contact Jodi Keller at kellerj@northwestchurch.org or  614-451-4412.  Registration is considered COMPLETE when ALL FORMS ARE SUBMITTED THROUGH JUST FILL OUT  AND DEPOSIT IS PAID IN FULL. Deposit can be paid by check, tuition express or credit card over the phone. 614-451-4412.
2019 Parent Information