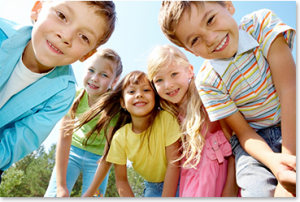 SUMMER DAY CAMP IS CURRENTLY FULL!!!
Summer Day Camp Information
Camp Hosanna is a summer ministry of Northwest Christian Childcare for school-age children K-6th grade. Camp runs for 11 weeks in the summer. It is an exciting day camp which offers two field trips each week, swimming three days a week and chapel three times a week.
We are excited to welcome back Ms. Lee and Mr. Mekye!
Ms. Lee has been with NWCCC since 2016 working as a preschool teacher and she comes to us with 15+ years of prior summer camp experience!  Click HERE to read her Welcome Letter.
Mr. Mekye will be working alongside Ms. Lee as our assistant director.  Together, he and Ms. Lee will be working with and overseeing each set of camp counselors for the Blue, Red, Yellow and Green rooms.  It's going to be a great year!
New for 2021…
Field trips are being finalized and details will be posted to the website as soon as possible.
Registration Information
CLICK  HERE TO REGISTER FOR SUMMER DAY CAMP 
SUMMER DAY CAMP IS CURRENTLY FULL!!!  
We are sad we don't have room for everyone to join Camp Hosanna this summer, BUT we hope to see you all next summer!
Once you are registered for camp, you will be invited join our Camp Hosanna 2021 private Facebook group where you will be able to communicate with other families (not required).  Our camp is full almost every year and this year is sure to be even busier…Secure your spot early!
If you would like more information on Camp Hosanna, please contact Lee Willis– willisl@northwestchurch.org  or Mekye Williams–williamsm@northwestchurch.org or you may call– 614-451-4412.  Registration is considered COMPLETE when ALL FORMS ARE SUBMITTED THROUGH ChildCareFORMS  AND DEPOSIT IS PAID IN FULL. Deposit can be paid by completing the Tuition Express form through the online registration process.
2021 Parent Information
2021 SDC Field Trips [COMING SOON]
DOWNLOAD CAMP'S GOOGLE CALENDAR HERE:   CLICK HERE